Dear music-maker,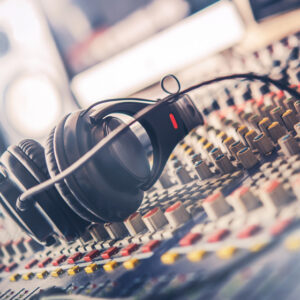 Are you looking for professional mixing and mastering services?
Whether you're a musician, singer or DJ, artists often have difficulty turning their music into a finished product they can release or proudly play to their peers.
It can be disheartening to spend years honing your craft, learning your instruments and writing lyrics only for your final mix to sound a far cry from 'what you heard in your head'.
There's no denying the musical talent is there. But the technical ability to mix and master to a professional level is a different skill entirely.
Maybe you're like many other gifted musicians, wasting hours – even days – tweaking and tinkering with your mix just to be left frustrated by the result. It's time you could better spend writing, rehearsing, practising your instrument or anywhere your true talents lie.
Your music deserves much better than a hastily prepared mix you wouldn't feel comfortable playing to your friends – let alone release to an audience.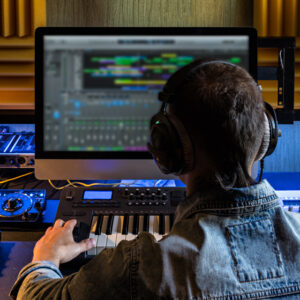 When you leave the mixing and mastering of your music to professional engineers with decades of experience creating music across all genres, you know you're in the best possible hands.
We're committed to creating a result you'll love – we'll work on your mix until it sounds exactly as you want.
Safe in the knowledge that your music is going to sound amazing, you can focus on what you'll do with the ready-to-release mix; show it off to your friends and family? upload it to Apple Music or Spotify? create a CD?
Or, do you just want to say to yourself, "I've finally done it!"
If that sounds like music to your ears, you'll want to keep reading. Here's why…
We have over 30 years' experience mixing and mastering music.

We've trained over 5,000 people to produce their own high-quality music.

Over 5m monthly listeners

Our students combined bring in over 5m monthly listeners on Spotify and Apple Music.

We're proud to have produced, mixed, promoted and trained many acclaimed artists.
But this isn't about us and what we've achieved. It's about you and your music.
Here's What You Can Expect When You Choose Our Mixing and Mastering
Over 30 years' experience and 100's of mixing credits – You'll feel assured that your mix is in the hands of professionals. Regardless of the genre, we'll make your music sound it's very best.
We'll bring the studio to you or do everything online – No matter where you live, you'll receive a professional mixing and mastering service. We can come to you, you to us or we can do everything online.
Pro-quality equipment – Our industry-leading equipment and FX processors means you'll receive a mixed and mastered track that's commercial quality.
FAST turnaround – We aim to deliver your mixed and mastered track as quickly as possible while maintaining a sky-high level of quality. So you'll have your release-ready track sooner.
You'll receive preview mixes – Even if we're working remotely, you'll still feel part of the process. To help create the sound you want, we'll send you preview mixes and listen to your feedback before proceeding with the mastering.
Professional-level mastering – Your music will be mastered to a commercial level so you'll feel confident releasing your pride and joy to the world.
Your Mix Is In Safe Hands
Over 30 years' experience mixing and mastering music of all genres
Mixing credits on over 150 albums
Trained over 5,000 artists to mix and master their own music.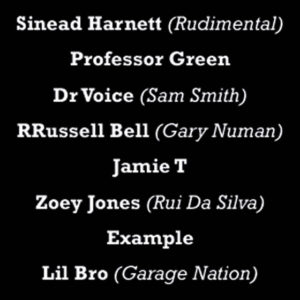 You Can Relax. Leave The Mixing And Mastering To Us.
Producing an impressive final mix is more difficult than it appears, and if you don't feel you have the technical know-how or ability to do it yourself, we'll be more than happy to help you.
Our experience and equipment mean you'll get a quality finished product in a fraction of the time it might take you to figure out the intricacies of the process.
What's more, our flexible approach makes it even easier for you to receive a finished track you're over the moon with. We can work together in-person – at our studio or your home – or we can do everything online.
All at a time that's convenient for you.
Get Your Online Quote Now
Tell me if I'm wrong, but you're here because you want to:
Stop wasting time trying to mix your music yourself – only to be disappointed by the result.
Get your music mixed, mastered and ready for release quickly and at a time and place that suits you.
Have an impressive, professionally-mastered piece of music you can release with confidence.
As you can imagine, our engineers get booked up quickly. To avoid disappointment we recommend taking action sooner rather than later.
The next step is easy. Click on the button below to fill out a short form and we'll email you your quote.
If you prefer to call us, you can reach us on 07801 294 494.
My genre is quite obscure. Do you mix and master all types of music?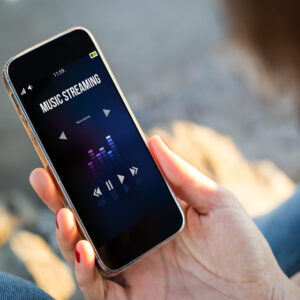 No matter the genre, we believe great music deserves a great mix. Over the last 30 years, we've mixed and mastered a colourful variety of music types.
Nothing comes as a surprise to us anymore!
I'm not sure I can afford this. How much will it cost?
We understand you may have a budget and that's why we offer a no-obligation, online quote based on your individual need, however, prices do start from £130.
Remember, you'll be getting a premium service from professional engineers who are committed to producing a finished product you'll love.
When thinking about the money, you should also consider the cost of the equipment and software required to mix commercial-quality music. Or if you already have a setup, the opportunity cost of your time while you're figuring out how to use it properly.
Do I need any experience mixing music myself?
Not at all. Many artists concentrate on the writing side of making music and that's fine. We have a hand-held approach throughout the entire mixing process and you can be as involved as you like.
But often, our clients take the opportunity to learn from expert engineers by keenly following our process and asking questions along the way.
There's No Risk In Getting Your Online Quote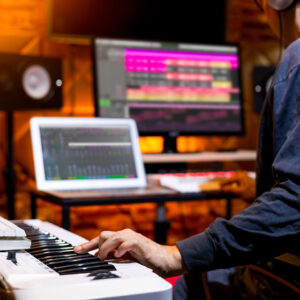 Remember we're not asking you to make a decision today. That's because we want to make 100% sure we're a good match for you, your music and your budget.
That's why we offer an online quote. It'll take you a minute or two to fill out a form which will give us all the information we need to give you an accurate quote. If you're happy with it, we can proceed to the next step in working together on your music. If you don't, no problem! We're not the pushy types.
There really is nothing to lose. Get your online quote today and take the first step to receiving a professional-quality, mixed and mastered track you can release.
Our Mixing And Mastering Services Aren't For Everyone…
We pride ourselves on our premium service. We have over 30 years' experience mixing and mastering music in every genre you can think of, we've mixed 100's of albums and worked with international superstars. Not to mention the thousands of pounds we've invested in our equipment and technology.
If you're looking for a cheaper engineer, who'll rush through the mixing of your tracks to get to their next project, who won't involve you in the process at all – then we're not going to be the best option for you.
If however, you value experience, expert intuition, and a commitment to mix and master your music to the highest standard in the industry, then the best place to start is by getting your online quote today.
Some Commonly Asked Questions
Here are some questions we get asked by artists like you
1. What equipment do you use?
We've invested a small fortune on our equipment and have a state-of-the-art setup. Rest assured you'll receive a professional-level mix you'll be delighted with.
2. Does it matter where I'm based?
We don't expect everyone to be able to come to us, especially with the current situation, that's why we've put a bigger focus on performing all of our services online with the option of meeting at our studio or a place of your choice. Any travel costs will be included in your quote.
Of course, for busy artists, we offer online mixing and mastering services.
3. How does online mixing and mastering work?
If you choose to work with us remotely, this is how we do it:
We create a DropBox folder and invite you to join via email
Next, drag and drop your folder containing all your audio files into it
We start mixing your tracks, keeping you informed of our progress
We send you the first mix to get your feedback
Based on your feedback, we go ahead and finish your mix and master your track
Your track is now ready to release.
4. I'm interested in learning how to mix and master my music myself. Do you offer tuition?
As well as music production, we're passionate about educating others to mix their own music. That's why we give you the opportunity to work with us while we mix your tracks.
We offer several courses in music production including Logic Pro X training. For more information, check out our other pages or give us a call on 07801 294 494.
5. What happens after I get my online quote?
We like to keep our process simple.
After you complete the form we'll zip across your quote with instructions on how to proceed if you wish. You'll also have the opportunity to reply with any questions you may have.
6. I don't like filling out online forms. Can I just call you?
I hope I've covered everything here, but if you still have questions, don't hesitate to call us on 07801 294 494.
I look forward to creating some amazing music with you.

Founder – Media Recordings
5 No-Brainer Reasons To Get Your Online Quote Today
There's no risk. We're not asking you to make a decision now. If you're happy with the quote, we can proceed to the next step in mixing and mastering your tracks. If you don't, no problem.
Our engineers get booked up quickly. To avoid disappointment we recommend taking action sooner rather than later.
We work around your schedule. We'll arrange a time that's convenient for you and no matter where you live, you'll receive a professional studio experience. We can come to you, you to us or we can do everything online.
Your music will be in the hands of professionals. We've got over 30 years' experience mixing and mastering music in every genre you can think of. We have mixing credits on 100's of albums and worked with acclaimed artists.
Don't miss out on creating commercial-quality music that's primed for release. Other artists are getting their tracks professionally mixed by us and are over the moon with the results, why not you?